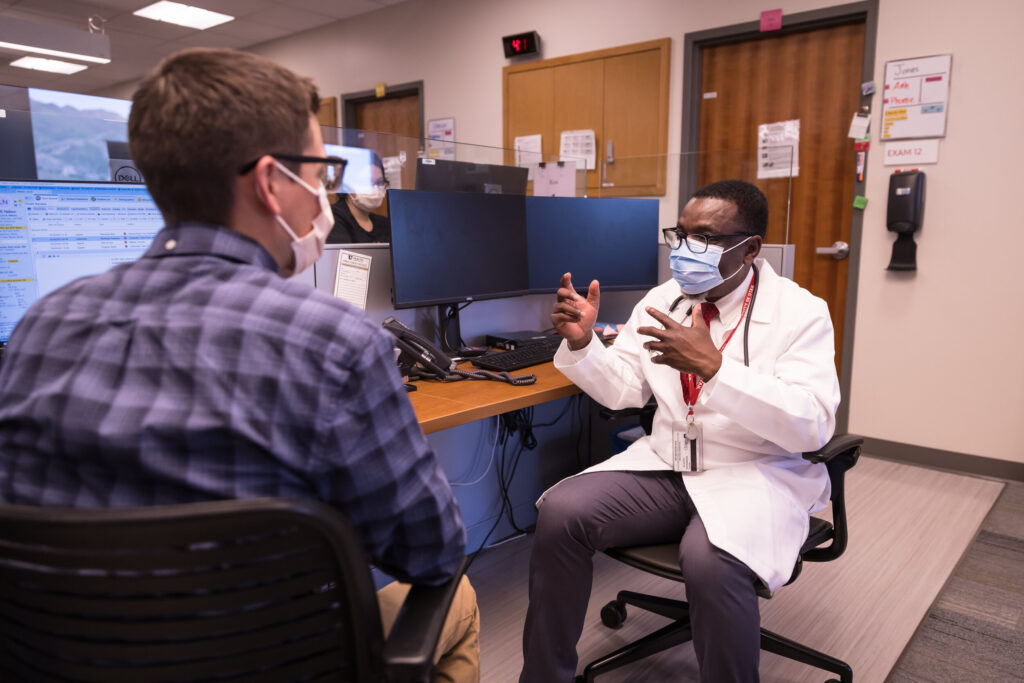 Working together to strengthen the Black community​
We envision a Utah that equitably represents persons of African descent in medical professions and eliminates racialized health disparities in Utah state.
As an organization, we strive to begin to build a community of Black physicians, residents, interns, medical students, and aspiring physicians to be. By creating a social network we can connect personally and continue to learn together.
We aim to work towards achieving health equity for Black and underserved Utahns. We hope to provide a platform for Black physicians and physicians in training and our Black community to easily reach and connect with a physician they can trust to understand the day-to-day inequities they face while seeking medical care.
We aim to build a community among current Black physicians, residents, and students working or living in Utah.
Mentoring Future Physicians
We connect medical students seeking to receive guidance in their medical career with Black physicians.
Our mission is to work toward healthy equity for Black and underserved Utahns.
Mentoring
Whatever it takes, let us help you. Whether you are a student, fellow or resident, if you aspire to be a physician let us be here for you.
Advancement
Let us take you one step further. We are happy to host activities that aim to provide professional development as you seek to advance your career.
Policy
Whatever it is, we hope to influence policy and decision making on issues that directly impact the health of Black and underserved Utahns. Let us help you.
Recruitment
Whatever it takes, we aim to retain and promote Black physicians in Utah.