Affiliated BPOU Members and Student Preceptors
Tolbin Collett is a board-certified Otolaryngologist, specializing in diseases of the ear, nose, and throat. Dr. Collett received his medical degree from the University of Utah School of Medicine and completed a residency in Otolaryngology from Loma Linda University in California. Dr. Collett is bilingual in English and Spanish. In his free time, he enjoys playing golf, fly fishing, and water skiing.
Nancy is an audiologist and language pathologist with a focus on auditory processing and cognitive skill recovery and development. She works with children and adults that are struggling with hearing or communication issues, especially after a concussion or brain injury. As a single parent of two black children living in Utah, she has a passion to support people of color. Both of my children experienced and continue to deal with unique challenges. Finding good resources in Utah has, at times, been a big challenge. Nancy wants to be involved with an organization that supports black people, and would like to continue to learn more from people of various cultures while supporting people of color where she can.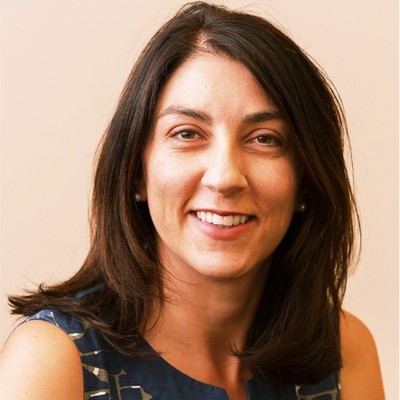 Dr. Linda Venner is  the ACMO for Acute Care, Canyons Region, Intermountain Healthcare. Her passion is empowering leaders, and her prior role was as the system leader for Hospitalist medicine. Dr. Venner goes by the following motto, "the only constant is change," along with having an optimistic and flexible vision has helped her to grow an outstanding group of clinicians across Intermountain. She is also the President, Utah Chapter Society of Hospital Medicine in which their motto is "growing our program with a wildly inclusive culture and a can-do attitude." Her husband, Brian, is a Unified Fire Paramedic/Engineer. Together, they have 2 teenage daughters, and as a family they are pretty adventurous.
Lauren Gimbel, MD is an Obstetrics and Gynecology provider at the University of Utah Health. A midwest native, Dr. Gimbel received her bachelor's degree from the University of Wisconsin and medical degree at Rush University Medical Center in Chicago. After medical school, she completed her Obstetrics and Gynecology residency at the University of Utah. She was a Utah StARR scholar completing a research fellowship focusing on perinatal mental health. She provides full spectrum women's health care through all stages of life. Her clinical interests include women's mental health, minimally invasive gynecologic surgery, rural and global health, and teaching students and residents. In her free time, Dr. Gimbel enjoys being outdoors- camping, hiking, running- and spending time with family and friends.
Dr. Padilla is board certified in Endocrinology as well as in Obesity Management and in Lifestyle Medicine and is a Certified Diabetes Educator and certified Lipid Specialist. She has published articles and chapters on a variety of topics related to diabetes, hypoglycemia, cardiovascular disease, and pituitary function. Dr. Padilla has served on the Advisory Board for the Latino Diabetes Association in Los Angeles and has been involved in medical volunteering trips to multiple countries including Ghana, Haiti, Dominican Republic, Bolivia, and Ecuador. Most recently Dr. Padilla organized and led a group of medical volunteers in June 2018 to Oaxaca Mexico. Dr. Padilla has received numerous awards and recognition for her efforts to promote health and wellbeing in the Latino community including "30 Women to Watch" from Utah Business Magazine.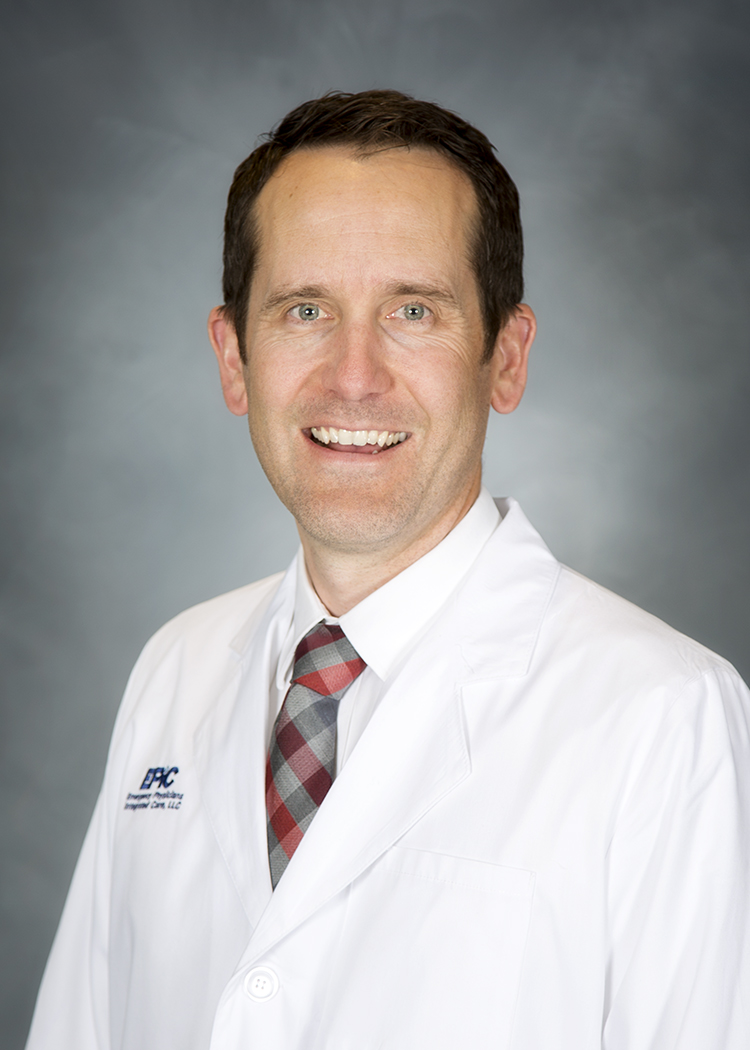 Dr. Feil grew up in Visalia, California and went to the University of Utah for undergrad. Since completing his ER residency in 2005, he has been practicing with the same ER group Epic Physicians in the Salt Lake area. He loves the outdoors and especially mountain biking.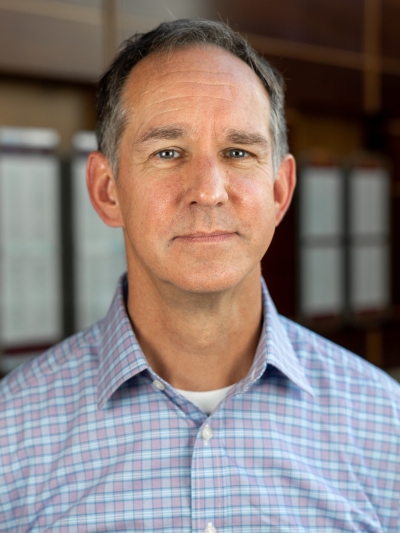 Bob Toth, PA-C, MPAS, MS, ATC
Bob Toth is both a nationally certified Physician Assistant and a certified Athletic Trainer who joined the Department of Orthopaedics in January 2010. He earned his Master's of Physician Assistant Studies from the University of Utah. Prior to becoming a Physician Assistant he was an Athletic Trainer for 14 years at the University of Utah, Adrian College and the University of Oregon. 
He specializes in the care of musculoskeletal injuries in both athletes & non-athletes, musculoskeletal ultrasound, strength and power sports-specific injuries with a particular interest in cross fitters, hunters, paddle sports athletes, runners, skiers, and refugees.
In his free time you can find him, doing Crossfit, skiing, rucking in the mountains, hanging out with his family or being active in disaster recovery and medical humanitarian work with Team Rubicon (www.teamrubiconusa.org) in the United States and around the world.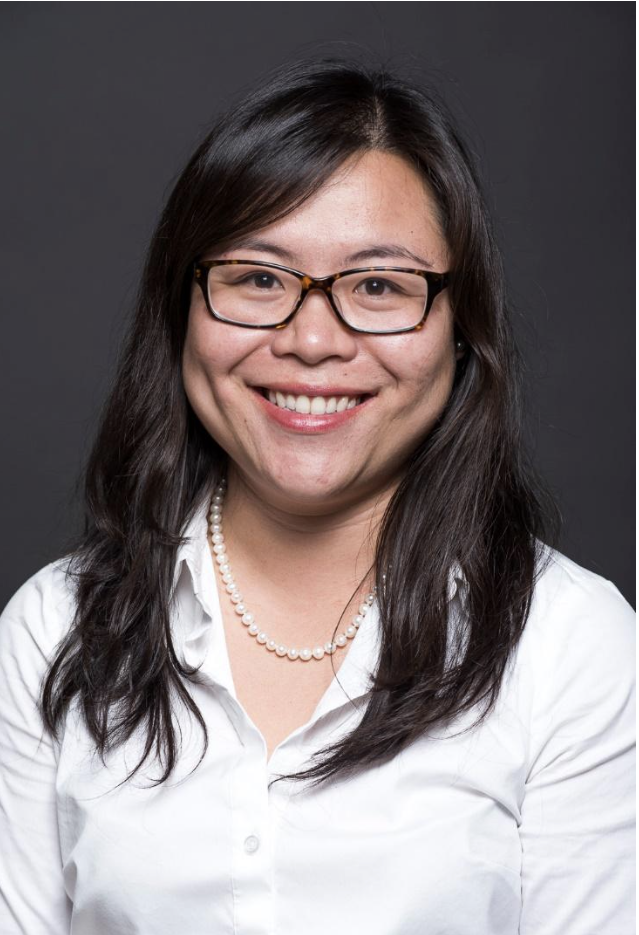 Dr. Quang-Tuyen T. Nguyen, MD, FAAP
Dr. Quang-Tuyen T. Nguyen ("Dr. Q") is an associate professor in the Division of General Pediatrics and the inaugural Vice-chair for Justice Equity Diversity and Inclusion (JEDI) in the Department of Pediatrics at the University of Utah serving the larger community through the University of Utah and Primary Children's Intermountain Medical Center.
Dr. Nguyen's research, advocacy, and education interests focus on early childhood experiences, working with under-resourced families and supporting family units using frameworks of relational health and preventative care.
Within her academic community, Dr. Nguyen has had a heavy focus on education, working with medical students and trainees, and now in her new role as Vice-chair, faculty development and engagement.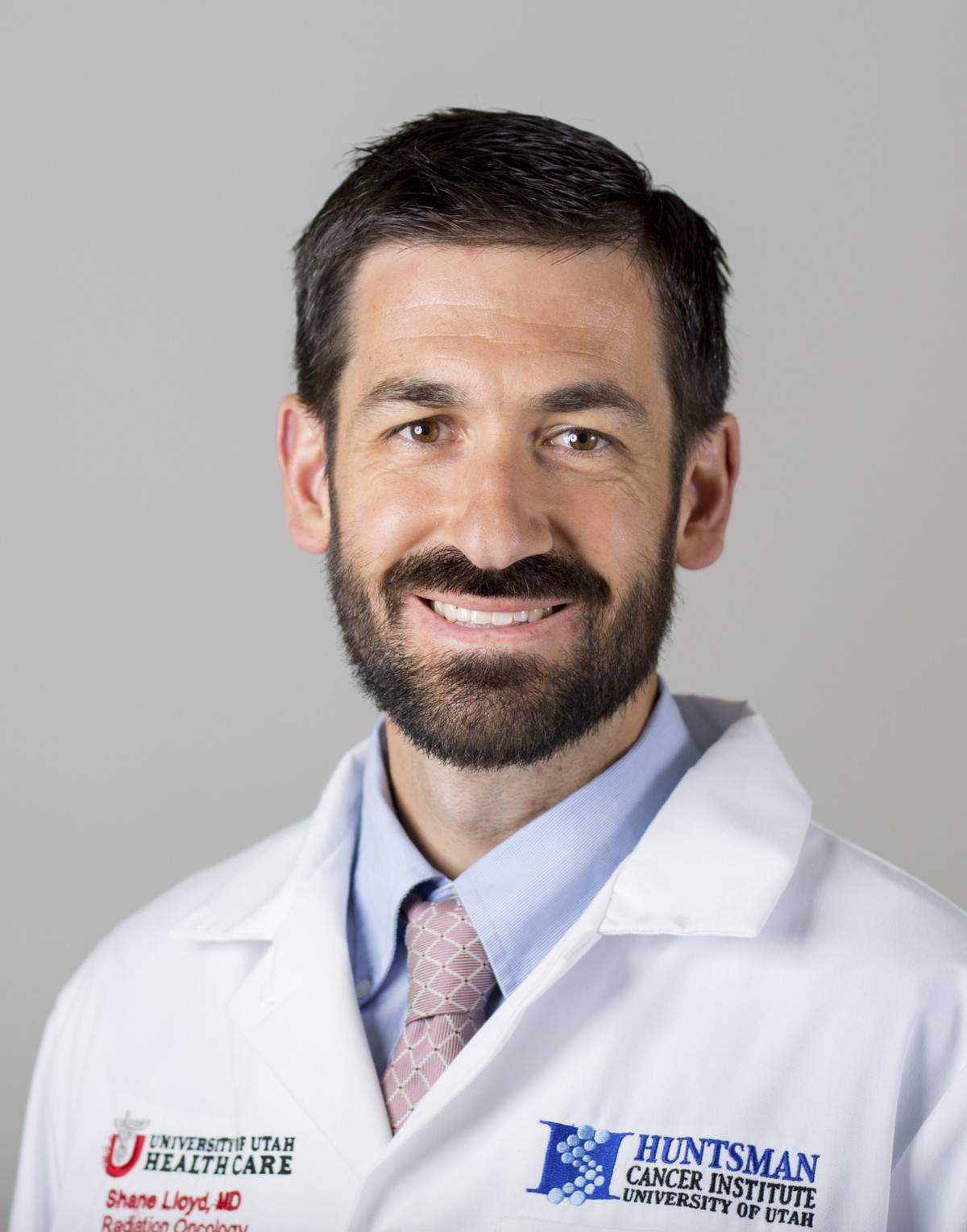 Shane Lloyd, MD, is an associate professor of radiation oncology at the University of Utah School of Medicine and Huntsman Cancer Institute. Dr. Lloyd is passionate about providing the best possible care for patients with gastrointestinal, head and neck, and genitourinary cancers. Dr. Lloyd believes in demonstrating and improving care quality through data collection and analysis. He strives to make the best clinical trials available to his patients. Dr. Lloyd has authored numerous peer-reviewed research manuscripts about cancer treatment. He serves as the chair of the Radiological Drug Research Committee (RDRC) and Human Use Subcommittee of the Radiation Safety Committee (HUS-RSC).
Dr. Lloyd is enthusiastic in supporting BPOU Mentees in research and shadowing opportunities.
Dr. Capella is a board-certified pediatrician with experience in general pediatrics and pediatric urgent care. She enjoys creating learning opportunities for Pre-med and Medical Students interested in Pediatrics. She is the owner of Healing Arts Pediatrics in Millcreek, Utah. She enjoys working with underserved communities, blending traditional and holistic practices, and has a passion for mentoring underrepresented minority students (check out her podcast at futureminoritydoctor.com).
Please contact Dr. Capella at: [email protected] or 801-707-9224 for shadowing opportunities.
Aziz Farhat is a pediatric critical care physician in the Pediatric ICU at Timpanogos Regional Hospital in Orem, Utah. In addition to taking care of critically ill children, Dr. Farhat provides pediatric sedation, works on improving health care delivery for pediatric patients in the hospital, and helps patients with complex medical needs achieve their long-term care goals. Dr. Farhat also has a passion for teaching, and works closely with nurses, students, and first responder crews to improve their pediatric expertise."
Please contact Dr. Farhat at: [email protected]
Michelle Debbink, MD, PhD
Dr. Debbink is Maternal Fetal Medicine specialist that serves as the Vice Chair for Equity, Diversity, and Inclusion for the ObGyn Department at the University of Utah. Dr. Debbink believes in the mission of justice, equity, and radical
belonging for Black, Indigenous, and other people of color.
Her department of ObGyn wishes to welcome BPOU Pre-med and medical students for shadowing opportunities that have an interest in the field Obstetrics and Gynecology.
Please contact Dr. Debbink @: [email protected] or Fran Lopez @: [email protected] if desiring an opportunity to experience ObGyn as a speciality.  Complete the shadowing form through the button below to begin the process!!
Dr. Suneja is an Associate Professor of Radiation Oncology at the University of Utah School of Medicine. She is also an investigator at the Hunstman Cancer Institute. Her clinical specialties include the treatment of breast cancer and gynecologic malignancies. She has several ongoing national and international collaborations and is the current co-Chair of the National Comprehensive Cancer Network Guidelines Panel on Cancer in People with HIV.
She is strong a believer in Health Equity and supporting BPOU mentees with research and shadowing opportunities.
Please contact Dr. Suneja @: [email protected]
Saphu Pradhan MD is a board certified family medicine physician caring for patients of all age groups at the Intermountain Healthcare Cottonwood Family Medicine Clinic. She attended the University of Utah School of Medicine and completed her residency at the University of New Mexico. She is excited to share her passion for holistic patient care and with students. 
She is strong a believer in Health Equity and a supporter of BPOU. Please contact her below for mentorship or clinical shadowing opportunities.
Please contact Dr. Pradhan @: [email protected]
Dr. Nicholas Hanson is a Board Certified Family Physician that works with the Alpine Medical Group Specializing in: Health Maintenance, Hypertension, Diabetes, Sports Medicine, Pediatric and Adolescent Medicine.
He is a graduate of the University of Utah School of Medicine and completed his residency at Christus Santa Rosa Family Medicine Residency in San Antonio, Texas.
He is one of BPOU's first Preceptors and Affiliated Members. He enjoys providing shadowing opportunities to undergraduate students and medical students. 
Please contact Dr. Hanson @: [email protected] if looking for a shadowing opportunity in Family Medicine!
Dr. Edwards is an Orthopedic Surgeon that specialized in total joint replacement of the knee and shoulder. He also specializes in sports related injuries and fracture care.
He is a supporter of BPOU's Health Equity initiative and is open to taking on students for shadowing purposes.
Please contact Dr. Edwards @[email protected] if looking for a shadowing or mentorship opportunity.  Reference Dr. Ferguson when making contact.
Dr. Bank is a Family Medicine Physician and specializes in an Intensive Outpatient Program that provides comprehensive care to those dealing with substance use disorders. She is a graduate from the School of Medicine at Georgetown University.  Dr. Bank completed her residency at the University of Utah.
Please contact Dr. Bank @[email protected] if looking for a shadowing or mentorship opportunity.  Reference Dr. Ferguson when making contact.
Dr. Reena Tam is an Assistant Professor in the University of Utah Pediatric Department and clinically works as a pediatric hospitalist at Primary Children's Hospital. She is an Associate Program Director of the University of Utah pediatric residency program. Her primary roles are in Global and Rural Health and Diversity, Equity, and Inclusion education and engagement.
Please contact Dr. Tam @[email protected] if looking to discuss pediatrics as a career option.  If looking to request a shadowing experience with a pediatric provider, please include the following folks @[email protected] and @[email protected] in their email to me.
Michael Chen, MD is a board-certified family physician at the University of Utah South Jordan Health Center. He received his medical degree from the University of Utah where he received The Leonard Tow Humanism in Medicine Award and Chase Peterson Family Medicine Leadership Award. He completed residency at the Utah Valley Family Medicine Residency where he was a Chief Resident.
Dr. Chen enjoys seeing patients of all age ranges and has an interest in mental health, sports medicine, and adolescent medicine. He likes teaching and mentoring medical students as well as serving on the University of Utah School of Medicine Admissions Committee. He is also actively involved as a Board Member for the Utah Academy of Family Physicians, the University of Utah School of Medicine Alumni Board and the University of Utah Board of Governors. He advocates for the public as a member of the Utah Health Advisory Council.
Please contact Dr. Chen @[email protected] if interested in mentorship and clinical shadowing opportunities.