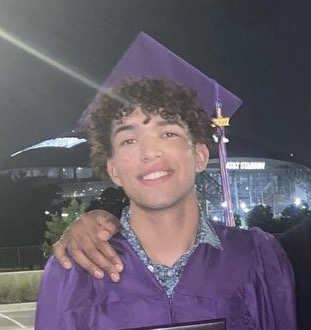 2nd Year - Brigham Young University
Ian is the oldest of a family of 7 (2 parents, and 5 kids). His home is in Fort Worth, Texas with my mom and stepdad and 3 siblings (one of his siblings is currently watching me from above, in heaven). He was inspired to pursue a career in medicine after the tragic passing of my younger brother, Jaylen, when he was only 10 years old. He hopes to bring compassion back into medicine, as well as be the bridge for the enormous gap of care that populations receive due to race or economic status. As a mixed (black and white) person he has witnessed the inequities that half of his family faces due to their race. He wants to change that, especially in the realm of healthcare, because everyone should be equal when they need life-saving interventions. Everyone deserves quality care.
3rd Year - Utah Valley University
Marcellus is an Undergraduate Biology Student at UVU. He also works full time as a Psychiatric Tech at Utah Valley hospital. He's originally from New York, where he first attended The University at Buffalo. Mercellus joined the LDS church while at buffalo and after his 4th semester left to serve a mission, where he met his now wife of 1 year. Marcellus wants to become a pediatrician and help children and their families. His hobbies include playing basketball, music, cooking and shoes. He also has a love for education and has worked as both a tutor and instructor before.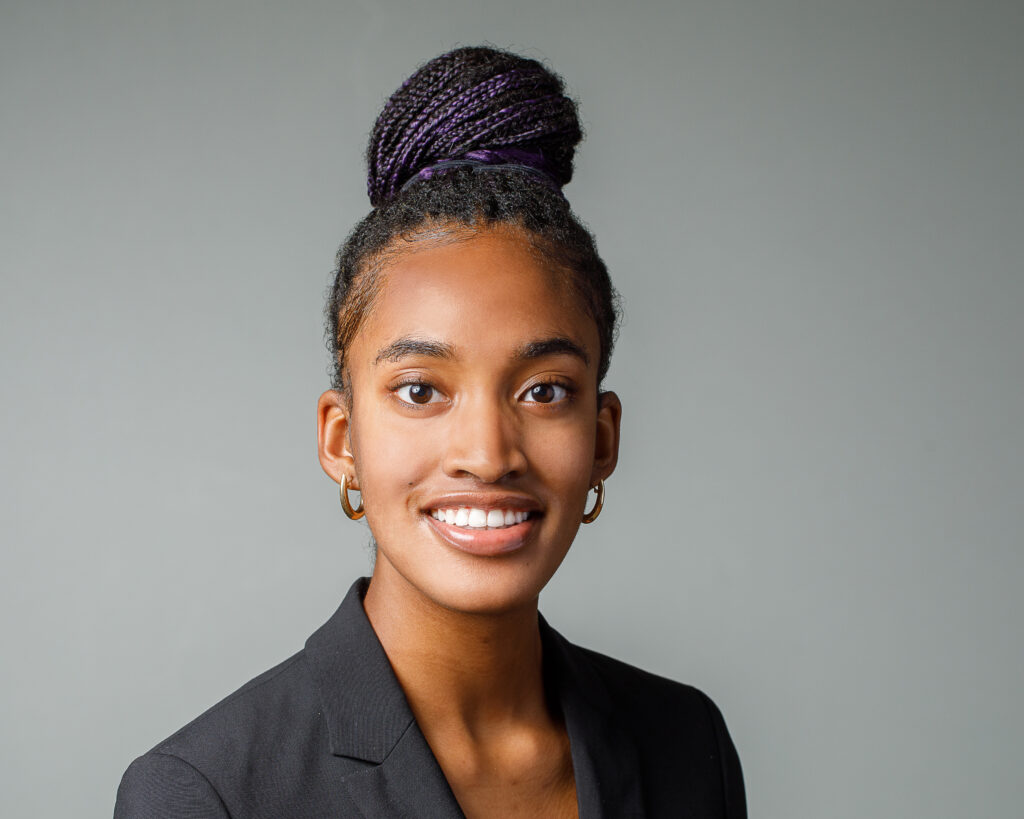 3rd Year - University of Utah
Nia is a third year honors student at the University of Utah. She's originally from northern VA, and is pursuing an Honors Biology degree with minors in African American Studies and Chemistry. She is chapter President of the Sigma Omicron chapter of Delta Sigma Theta. Nia was an Operation SUCCESS fellow at the Black Cultural Center. She loves lemon tea and mind-bending novels. I hope to pursue my MD/PhD in dermatology and pathology and become a physician scientist.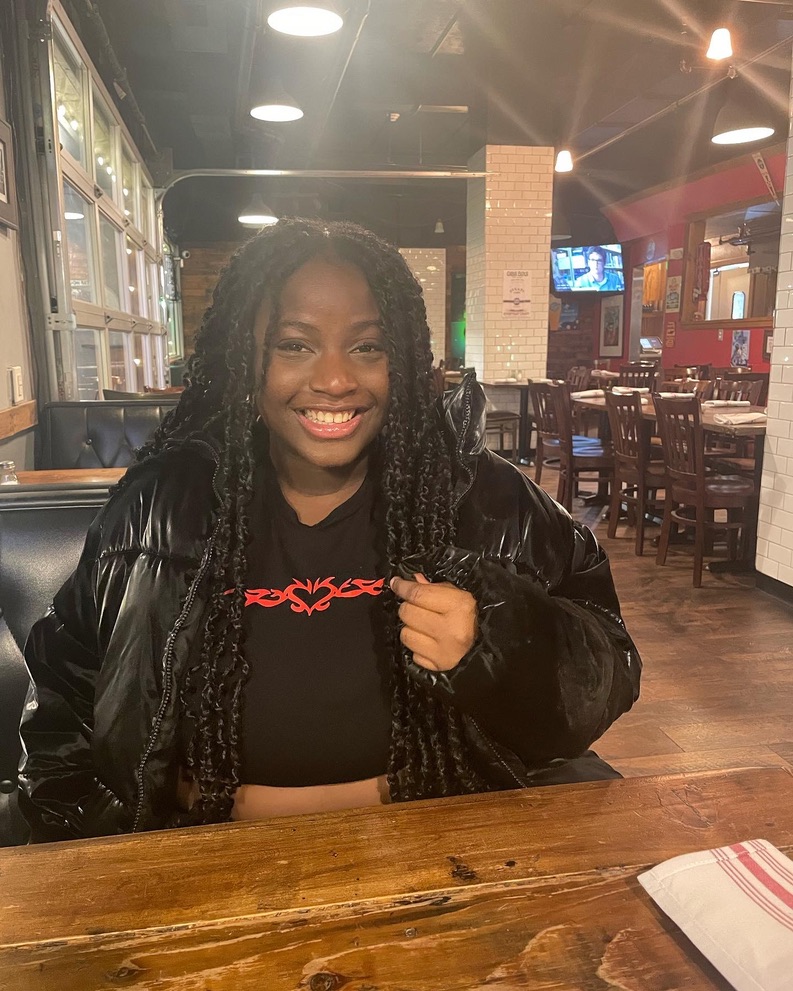 3rd Year - University of Utah
Chimdi is an international student form Lagos, Nigeria. She's a junior majoring in Biomedical Engineering with an emphasis in Biomechanics. Some steps Chimdi has taken to further pursue her medical career includes, patients hours, leadership experience, research and some shadowing.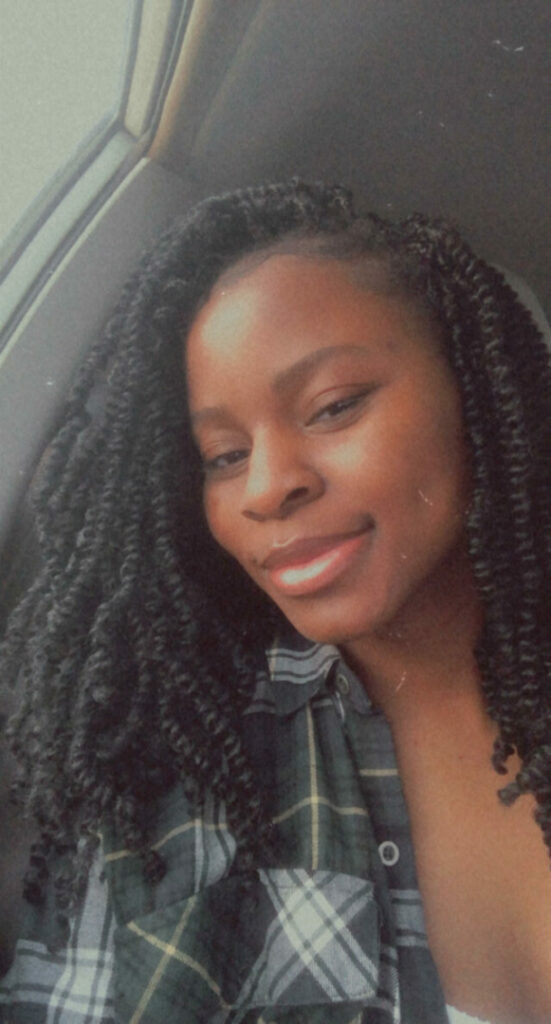 Oceane is originally from the Democratic Republic of Congo but grew up in Paris. She has been in the US for almost 8 years. She loves cooking and DYIs. She also enjoys volunteering during my free time. Her dream is to become a neurosurgeon. So far Oceane has completed copious amounts of volunteering hours , leadership experience, physician shadowing, research and she has been working on her clinical hours. Lastly, she is currently studying for the MCAT.
Levi grew up in Brazil until he was 13, then he moved to Washington DC until he graduated high school. Shortly after high school, he served a mission in Portugal for 2 years, and after returning he enlisted in the military, knowing that it would help him finance his education. Since then, he has attended BYU full-time while working at Intermountain Health & ARUP Laboratories, hoping to gain as much clinical experience as he can.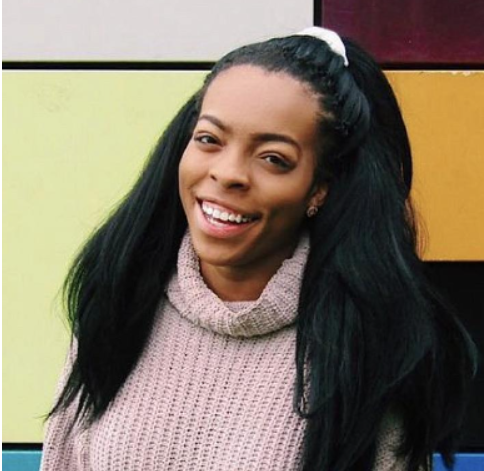 Tayler Hughes is currently a post-baccalaureate who has previously worked as a full-time CNA in the Critical Care Unit at a regional hospital in Nebraska for one year. Additionally, she currently works as the academic program coordinator for the Family Medicine Residency Program at the University of Utah and part time as a Patient Care Tech on the surgical trauma unit at Intermountain in Murray. Her interests include running, teaching spin classes, wandering around Target, trying out new coffee shops, and spending as much time as I can outdoors!
4th Year - University of Utah
Maya is currently an undergrad student at the University of Utah majoring in
Anthropology.
Maya has a special interest in the study of humans from a biological, cultural, and anatomical perspective. She hopes that the knowledge she gains from her undergraduate degree will prepare her to serve her future patients in a fair and compassionate manner.
Maya has had an interest in serving others from a young age. Maya serves weekly in her community by helping with the collection, organization, and distribution of food. She also tutors first graders weekly at a local Title I school in math and reading. She currently serves as the Outreach Director on the Executive Board of the Black Student Union and enjoys supporting prospective students of color as they embark on their college journey.
In her free time, Maya enjoys fly fishing and spending time in the mountains
Undergraduate - University of Utah
Pita Moses is an undergraduate student studying kinesiology at the University of Utah. Her interest in medicine, specifically pediatrics, stems from her previous health history and her very own pediatrician saving her life. Additionally, she aspires to help bridge the gap amongst the African-American community and the healthcare system in America. Pita speaks both Arabic and Kakwa. She enjoys photography and writing, as well as braiding hair in her free time.
Michael Anaafi is a graduate from Weber State University with a B.S. in Biology. He is involved in research projects with his professors. As well as, preparing for the MCAT in order to take the exam in the coming months. His areas of interest include cardiology and oncology. His parents grew up in Ghana, but he grew up in Salt Lake City and attended Murray High School. He enjoys playing basketball, watching anime, and
spending time with friends and family.
University of Utah Graduate
Isaiah Shipp, a first generation college student at the University of Utah, and now a recent graduate with a B.S. in Biology. He is passionate about inspiring and enabling youth of color to pursue careers in medicine. His aspirations include graduating from the University of Utah, attending medical school, and furthering the reach of BPOU into local communities.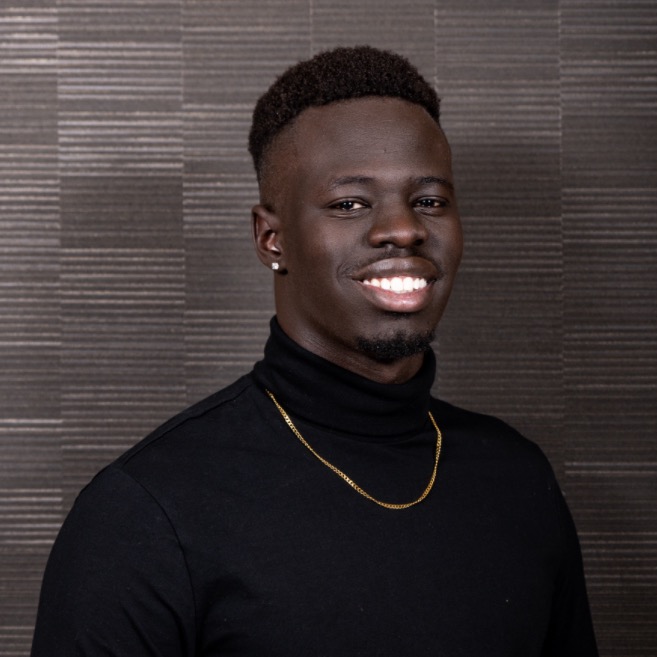 4th year - University of Utah
Ajak Arok is a fourth year Biology Major at the University of Utah. He is originally from South Sudan but has lived in Utah for the last 18 years. He has a strong interest in molecular bio research and has an interest in Internal Medicine. He hopes to return to South Sudan in the future to build and operate a Medical School.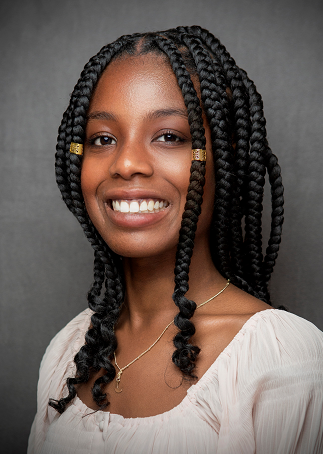 University of Utah Graduate
Madeika Vercella is a recent University of Utah graduat with a Honors B.A. in English. An emerging writer, she is an alum of the selective Honors Novel Writing Workshop and is currently at work on a coming-of-age novel. Madeika is also a member of the YWCA Woke Words art & writing collective and their work has been recognized nationally.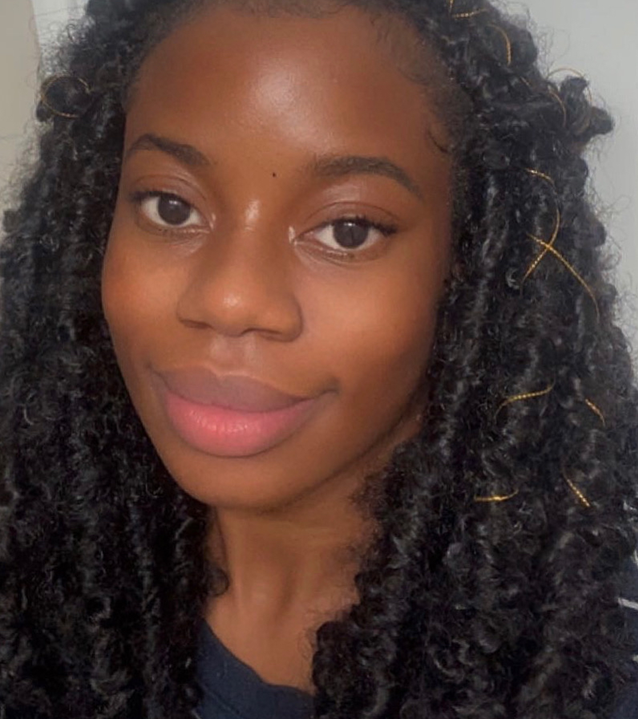 4th year - University of Utah
Niyera Nyandagaro is a 4th year premed undergraduate at the University of Utah and is majoring is Health, Society, and Policy HBS.  She is also minoring in Chemistry. Niyera was born in Tanzania, Africa and was raised right here in Salt Lake City.  She is interested in health care (access, affordability & quality), public health, and health promotion.
University of Utah graduate, Health Promotion and Education
Community Health Worker, Salt Lake County
Ayan Nor graduated from the University of Utah with a B.S. in Health Promotion and Education.  She is currently pursuing a Master's in Public Health before applying to Medical school.  Her passion for medicine and public health stems from experiences she has growing up in the U.S as a Somali Refugee and working in healthcare.  As a community Health Educator, Ayan works to create safer spaces for underserved communities by providing education on cultural awareness and pushing for more diversity in healthcare settings. She dedicates her effort to breaking down barriers that cause health disparities.
Post-Bac Student, Weber State University
Community Health Worker, Salt Lake County
Princess Bombyck is a post-baccalaureate student at Weber State where she is currently completing her Pre-Med studies.  Princess has a B.A. in Public Health and a strong interest in Population Health.  She plans to pursue a dual MD-PhD degree as she begins her medical career.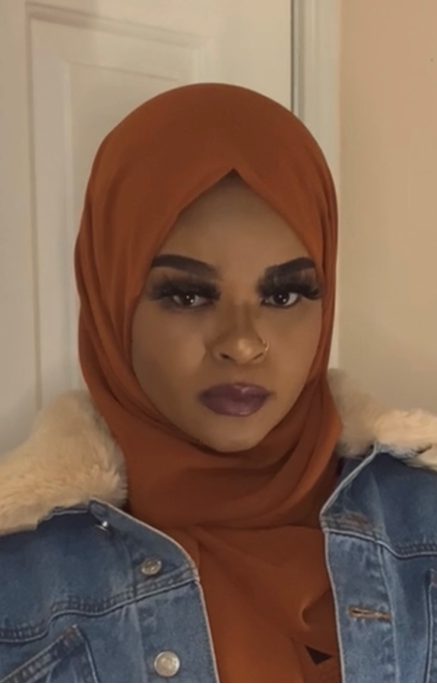 4th year- University of Utah
Makay Bere is a 3rd year at the University of Utah. She is majoring in Health Society & Policy and is minoring in Biomedical Engineering and Pre-Med.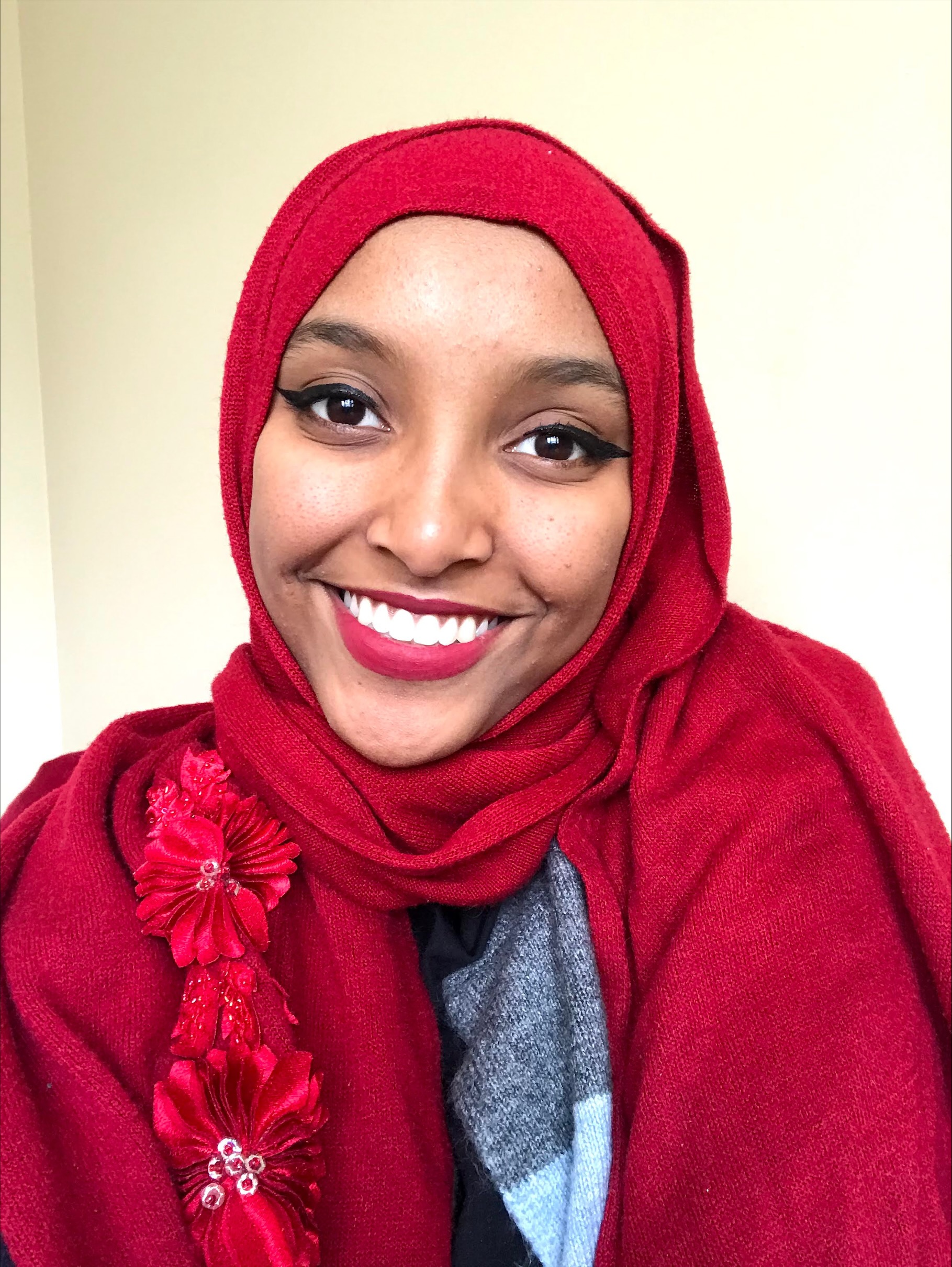 Senior - University of Utah
Akow Ibrahim is a fourth year honors student pursuing a Bachelor of Science in Health, Society and Policy while on a pre-medical track.  She hopes to bridge the gap between medical and educational resources for patients with unmet social needs.  Akow plans to engage in local programs that focus on patient education and patient empowerment as she pursues entry into medical school.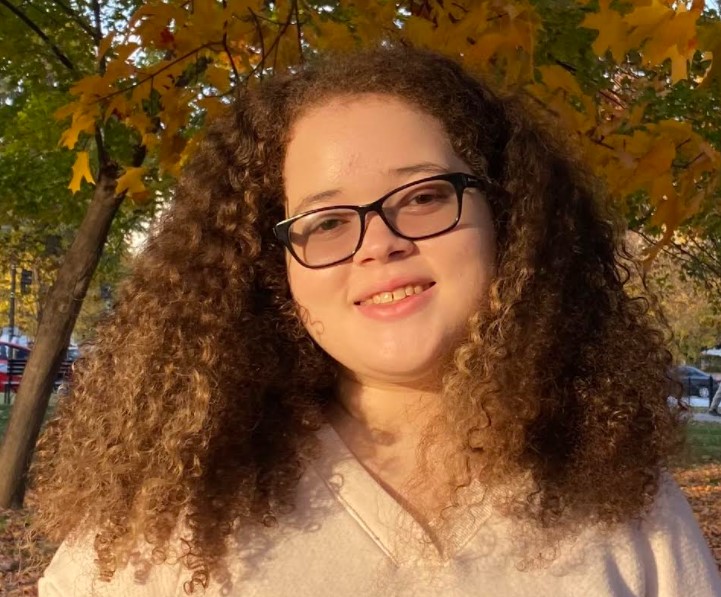 Senior - University of Utah
Helen Dodson is a 4th year at the University of Utah pursuing a Major in Health Anthropology and a minor in Arabic.  She is interested in becoming an Air-Force physician and eventually a Foreign Services Medical Officer.  Helen currently has a strong interest in the fields of Psychiatry and General Surgery.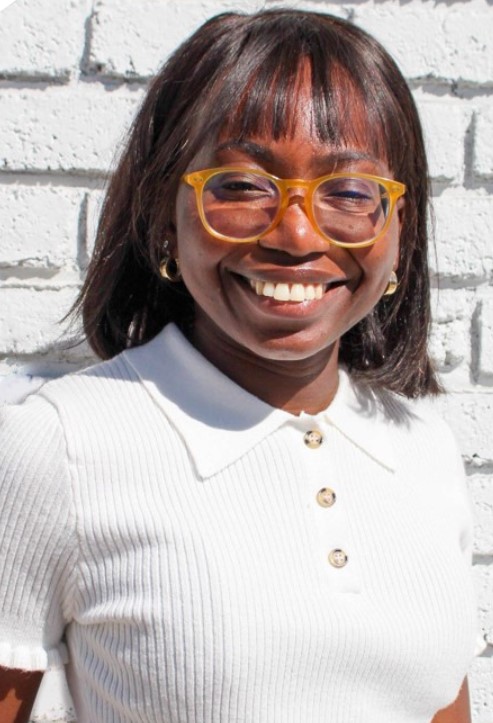 Brigham Young University Graduate
Kiese Mpongo is 23 years old and is from Cary, North Carolina. She is a graduate from BYU with a B.S. in Public Health with an emphasis in Health Science. Kiese is Congolese-American and a proud daughter of immigrant parents from the Congo. She loves to shoot film photography, play with her nieces and nephews, and speak Portuguese.  She is interested in all areas , but her top choices are dermatology or OBGYN.